Next up from the ever-impressive
Slime Recordings
is an EP from the Liverpool-based producer
SPD
.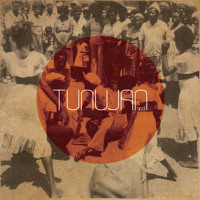 Up first is African-inspired 'Tunwan', a soulful roller with masterfully cut vocals, smooth-as-butter sub and lush chords, all combining to give the track an energy to set it apart from its peers. This is followed by 'Leafcreche', an incredibly misleading piece of music. The initial couple of minutes would have you think that this is 'Tunwan Part II', before it gradually descends and strips itself to the bones to transform itself into a piece of raw, pulsating techno.
However, it's the closing track 'Sargent Chambers' that will appeal most to the Night Tracks demographic. It's superb, basically. A deep melancholy at the core of a track on which the drums make themselves known, but don't impose, content to flicker in and out like a moth. A composition that genuinely holds a feeling of sadness and mourning.


Out on Juno Download from May 28th and everywhere else on June 4th.
_______